Listing Increased My Acceptability Among Big Clients, Says Dhabriya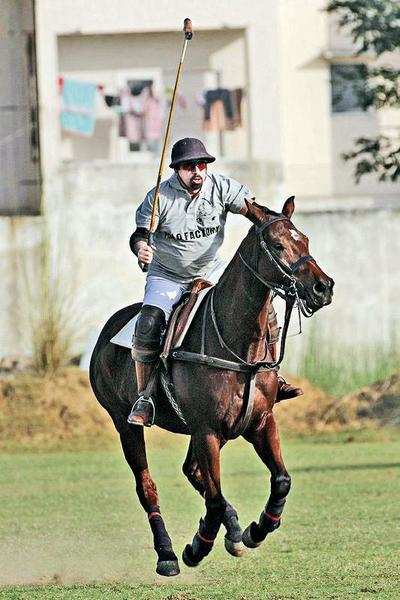 Source : TIMES OF INDIA
Digvijay Dhabriya loves to be in the world of zeroes. In polo, he says he is the best among the zero ranking players. In business, he foresees a future in the zero-wood homes and has set a five-year deadline to make Polywood a zero-debt company.
In fact, Dhabriya comes from a family that has zero presence in business. His grandfather was an illustrious teacher who had won the President's award. His father was a BITS professor. His brother and sister too are in academics.
Recalling his inspiration for entrepreneurship, Dhabriya says, "I was aspirational since my younger days. While doing mechanical engineering in MBM College in Jodhpur, I used to hear about Birlas and Tatas, and Singhanias. Their stories used to fascinate me."
Congratulations!
You have successfully cast your vote
After the engineering degree, he secured a scholarship of Rs 1,200 to pursue a post-graduation in Central Institute of Plastic Engineering and Technology. "During PG days, I became more aware about scope in the plastic industry. Thoughts of replacing wood with plastic and saving trees took shape. The fact that my father was a nature lover, the idea of creating a wood substitute animated me," reminiscences Dhabriya.
After PG, he bounced around a couple of ill-fitting jobs for around 4 years, but found interest in plastic extrusion technology that can create doors and windows. In 1995, he set up Polywood with a capacity for 12 tonne of products. Today, it makes products worth 1,000 tonne having five plants (three in Jaipur and one each in Karnataka and Coimbatore).
While expanding product portfolio and entering new markets, Dhabriya wanted to work for big clients. But he could not win projects. "Big clients prefer companies having well-recognised credentials and high corporate governance standards. It was hard for a small company like mine from a tier-II location to prove that. That's when I decided to go public. Polywood became the first from Rajasthan to list on BSE's SME exchange in 2014," says Dhabriya.
The valuation of Polywood was at Rs 17 crore when it raised Rs 3.30 crore. Today, the market capitalization is around Rs 125 crore. Dhabriya says the listing fecilitated him to work with the likes of Shapoorji Pallonji and DLF.
After PVC and UPVC doors, windows, false ceiling, Polywood innovated new products like wall paneling, flooring and products that replace sunmica under D-stona brand made of marble waste.
Recently, Dhabriya tied up with Italian and French firms to make modular furniture made of paddy and wheat husk, and forest waste. "Compared to wood, medium density fibre (MDF) has better characteristics. Companies like Livspace and HomeLane have a thriving modular furniture business made of MDF. We are confident this segment will help us achieve our revenue target of Rs 500 crore in the next five years," says Dhabriya.
At 56, he is the oldest player playing polo in the country now. Recalling an event that pushed him to the game, Dhabriya says, "Once, I had lent money to a polo player. Since he could not pay back, he offered me his horse. I brought it thinking my son would like to learn polo. He tried but got bored. Then I wanted to sell it but could not."
But in the short time, he developed a fascination for the animal. "When I started to ride it, I felt its power, a sense of thrill and speed. I took the help of polo player to learn the game. At 41, I played my first game. Recently, I started an arena polo facility which has been hosting tournaments. As captain of the Polywood team, I won a tournament last year," says Dhabriya.