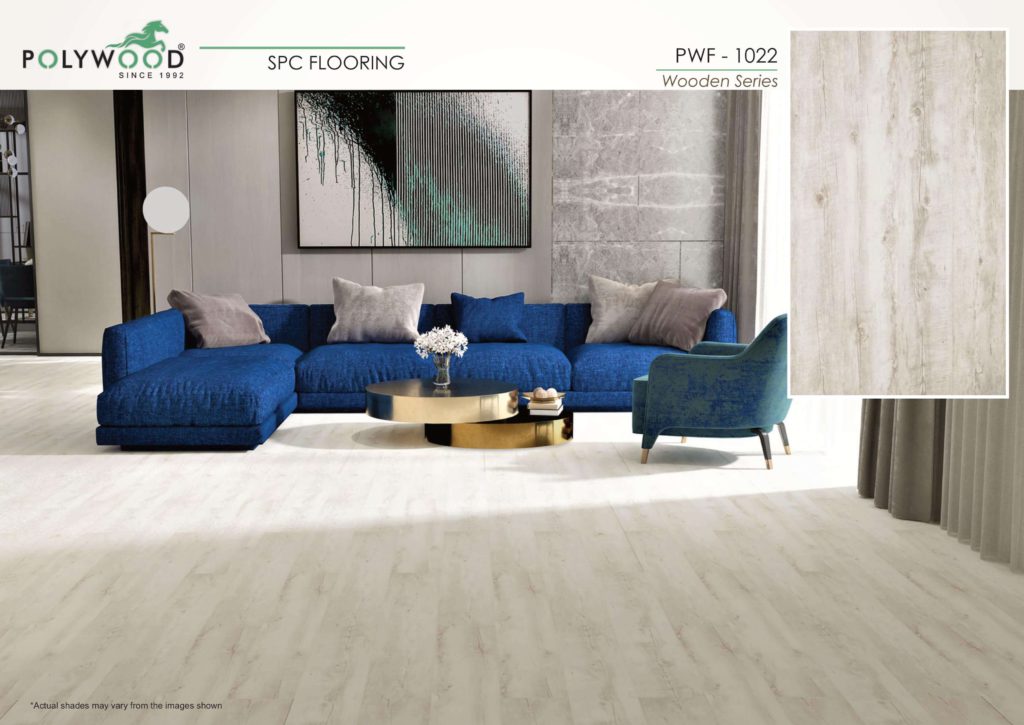 If you are looking for exotic house flooring or office flooring, we have got it all covered for you. The stone-polymer composite floorings are designed to exceed & transform your home office flooring with great strength & hardness.
Polywood features a wide range of appealing home decor flooring that will help you buy flooring easily & the wide variety will also let you play with different flooring in different rooms.
There are so many reasons why Polywood is the house of flooring, from affordable floorings to engineered wood flooring, and other home & floor decor that is ideal for dream home flooring, you can buy floorboards that meet your expectations.
The durable & waterproof house floor designs are perfect for modern house floorings. These floorings are very resistant to insects & fungal attacks because of their high tannin content making them the best flooring options for offices, homes & gyms
Features of the Polywood flooring are :
Long Life – These house flooring designs are so durable that they last for more than 10 years if maintained well.
Variety – The SPC floorings are great for home decor floorings as they come in huge variety which let's the creativity flow!
Easy to clean- If you're a hygiene freak or you dont have much time for the chores then SPC flooring is what you need as they are easy to clean & maintain.
Waterproof- This is one of the reasons why SPC floorings are the best floorings for home office. They are 100% water-resistant which helps in avoiding problems that comes with wet feet or spilling the water on floor.
Effortless Installation – No extra tools or efforts are required to install the flooring. The floor is installed with the easy click-lock system.
Sturdy Build- The planks are very densed & sturdy which is why SPC flooring is the best for the whole house. They feel more cushioned & have a quieter sound of the foot steps, leaving your space calm & peaceful.